Best Schools in Delhi, New Delhi (NCR) List of 10 Best School
Here are the Best Schools in Delhi examined and categorised on many different aspects and results that we got for Best Schools in Delhi after lots of discussion by the experts is as follows:
One of finest educational institute – NorthEx Public School in the state working as torchbearers of progress,  knowledge and growth is the Best in the New Delhi (NCR). Featuring at top of list of 10 best schools, They are quickly spreading in the country and the brand and standards at this premiere institute goes by the name North. As the brand is increasing there presence in Delhi NCR region by massive campaigns they leave no stone upturned in providing an extraordinary learning experience to all students associated with them being in the Best Schools in Delhi. The actual reason school stood number 1 position in the New Delhi (NCR) List of 10 Best school is state of the art infrastructural facilities, high-tech labs, well-stocked library and medical room, quality of playground etc. – the prerequisites that make for a successful, fun filled and wonderful school life all are available.
E Learning , Smart Classes, Digital Studies makes a Best Schools in Delhi
As we go ahead with New Delhi (NCR) List of 10 Best School we further claim that North-Ex Public School is known for excellence in education for use of E-learning, Smart classes in Digitalization of Studies. As is the Best Schools in Delhi it has always been core aim of North-Ex Public School to give best knowledge to all the students and educate them to face the world in future. In continuation of the spirit to do excellent North-Ex through E-Learning in the school inculcates education in children by without putting any extra pressure on them. To maintain the standards, brand, name and fame for being among Delhi Best schools all the classrooms have been converted in Smart Digital Classrooms wherein the latest electronic gadgets have been installed like Projector, Complete unit of Computer System u0026amp; Projector Board etc.. We had always applied innovative techniques for imparting the best education to the students. Under the E-Learning module being applied at North-Ex the books of all major subjects have been converted into digital format u0026amp; the teaching in all the classes will be done through specially designed software on world renowned pattern in education. All the main subjects like English, Hindi,Mathematics, Science, E.V.S. and Social Science are covered in the E-Learning programme.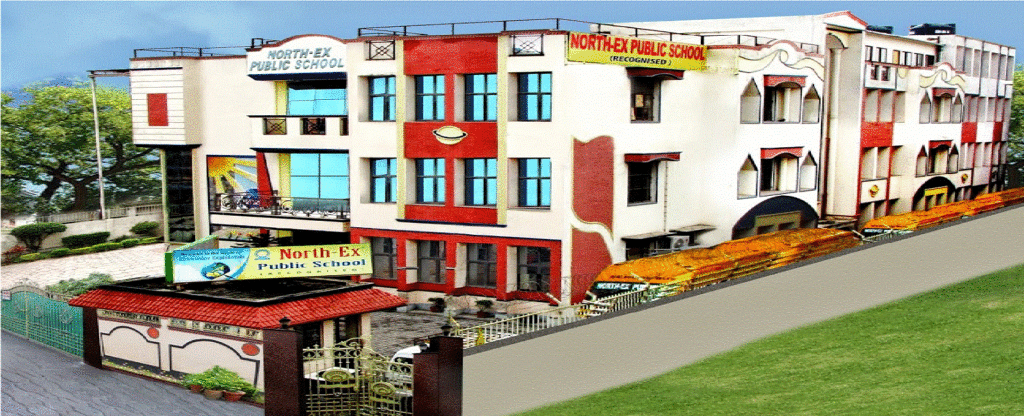 Locations of Best Schools in Delhi, New Delhi (NCR) List of 10 Best School
Below is the list of Best Schools in Delhi with official address, phone number, mobile number, email id, and website link for you to visit and enroll your kid today itself at Best Schools in Delhi: